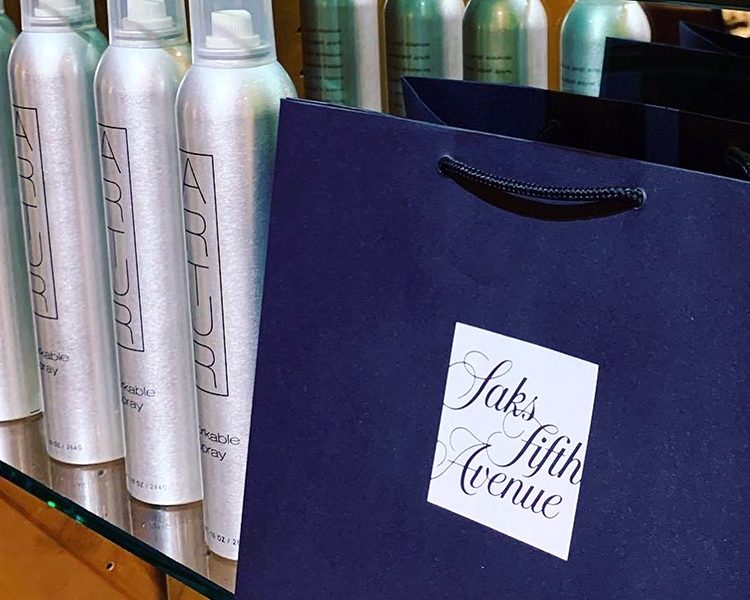 BALA CYNWYD, PA - - Artur Kirsh will take over the salon at Saks Fifth Avenue as of May 1, 2022.
The salon will be called Artur Kirsh Salon.
Kirsh will continue to service clients at the Salon at the Rittenhouse Hotel as well as in both Boca Raton Florida and New York City.
"It was a great opportunity for me. It is an honor to align my salon with the prestige and stellar reputation of Saks Fifth Avenue. This location allows my clients the choice of the city or the suburbs and it allows me to continue to grow and expand my client base," he said. "The salon is a beautiful location on the third floor of Saks Fifth Avenue and it is optimal for hosting private events as well as for servicing bridal parties or even just small groups who are looking for a boutique salon experience," he added.
Known for his unique vision and expert technique in the realm of cut and color, Kirsh has achieved the stature of one of the Nation's premier professionals, earning a reputation as the preferred stylist among women of influence and taste including media personalities, celebrities, and fashion models. Kirsh specializes in coloring and a style called "dry cutting,", and is well known in the fashion circle. He is the go-to stylist for models and local celebrities. Over the years, he has styled luminaries who range from local and national news reporters from all major networks to celebrities including New York Housewive Dorinda Medley, Betsy Johnson, Carolina Herrera, Celine Dion, Kathy Griffin, Nicole Miller, and Ken Downing. He continues to earn "Best of Philly" and "Best of Style" Magazine awards each year.
---